I will be Musically Directing a concert version of this brand new musical, produced by San Francisco's FOGG Theater: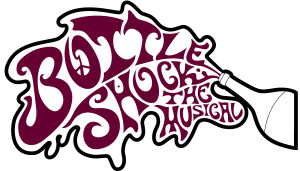 SATURDAY NOVEMBER 14, 12:30 pm at the Lincoln Theatre in Yountville (Napa), CA

JOIN US FOR THIS EXCLUSIVE SNEAK PEEK OF THE NEW MUSICAL CURRENTLY IN DEVELOPMENT BASED ON THE CULT WINE FILM!
presented by The Napa Film Festival
produced in conjunction with FOGG Theatre Company
Written by James D Sasser and Charles Vincent Burwell
Directed by Kent Nicholson
TICKETS are available HERE!
http://www.cellarpass.com/napa-valley-film-festival-special-events-tickets-839
Bottle Shock the musical is based on the 2008 film, with story originally by Ross Schwartz & Lanette Pabon and Jody Savin & Randall Miller, screenplay by Jody Savin & Randall Miller and Ross Schwartz.
Inspired by the true story of the famous 1976 "Judgment of Paris," the musical follows one of the winning Napa wineries, Chateau Montelena, and the relationship between owner Jim Barrett and his son Bo. When English sommelier Steven Spurrier shows up in Napa looking for contenders for his "friendly and impartial competition" between French and American wines to be held in Paris, Barrett is skeptical. But at the urging of his son and the community, his Chardonnay is included, and history is made. Approximately 110 minutes.
As a special benefit for the Napa Film Festival educational programming, this sneak peak concert is the latest step in developing this brand new musical – and the first time it​ has been heard on the west coast – what better place than Napa Valley! Featuring both Broadway and Bay Area based actors, to be followed by a wine tasting featuring the wineries from the story!
GENERAL ADMISSION SEATING is $25. 
A LIMITED NUMBER OF $75 VIP RESERVED SEATS ARE AVAILABLE!
$15 Rush Tickets are available at the door, if seats are still available after pass holders and reserved ticket holders have been admitted. NVFF Patron Circle pass holders also attend at no additional charge.
BUT WITH THE CODE "LUCKY" – YOU CAN GET RESERVED VIP SEATING FOR ONLY $40! CLICK HERE FOR TICKETS!
Stay after the concert presentation for a Q&A session with the authors about the process of creating and developing a new musical –
followed by a Wine Tasting Experience featuring Chateau Montelena, Clos du Val, Stag's Leap Wine Cellars, Freemark Abbey and Gustavo Wines!
(Please note the wine tasting is a separate $25 event ticket, also available here.) 
Admission to the post concert wine tasting is available at no additional charge to members of the NVFF Patron Circle